Beginners
We run a beginners course because we want to make sure you know all there is to know about shooting and safety. This is run over the course of 6 weeks (6 sessions of 2 hours each). We also give you the option of a Beginners passport. In other words if you can't turn up on a Sunday, we note your progress so you can pick it up when you come back. The club has all the equipment you need and courses run on at the same time as one of the normal club shoots, so you will have plenty of chance to meet other club members. Most importantly, our coaches will make sure that you will be setup perfectly to practice your new obsession. Above all, we want both beginners and members to feel safe and confident.

To arrange a trial or start the beginners course simply call us on 07713 386248 so we can make sure you have the information you need. Alternatively you could head on over our Facebook group and leave us a message. Make sure you read the Safety guide below so that you are prepared for your visit.
If you have passed your beginners course and want to be a member, then well done, and Welcome! Just call us to let us know, and then come on down on Tuesdays, Sundays or both.
Beginners course – £60
Sunday 3pm – 5pm
Members
You can come and shoot on both Tuesdays and Sundays at Palatine Leisure Centre. There are always coaches around to help you if you need advice or to fine tune your form and tighten that grouping.
Did you know that to enter club competitions, you have to submit at least 3 Portsmouth scorings? If you want to send us your scores to add to your League record, you can do so by Emailing us. Furthermore, did you know that you can also use the app My Targets Archery and send the results through? For instance, just use the app to note your scores and after that, use the Share button to send your scores to the saxon_league@hotmail.co.uk email. Modern technology at it's best!
NOTE: Membership is now due. Please contact the league secretary if you have not had an email, or to pay. Thanks.
Annual membership – £40 for adults, £25 for students and under 18's
Club fees per shoot – £5 (own equipment), +£1 (use of club equipment)
Tuesday 7pm – 8.30pm
Sunday 3pm – 5pm
Safety Guide
We know that archery terms can be confusing when you are a beginner. Our coaches are excellent at making sure you understand what is what, but it is always nice to have a reference just in case you forget. With that in mind, you will see below some advice. All of this will be covered in the beginners course, however we want to make sure you are always safe and can pass that safety to others.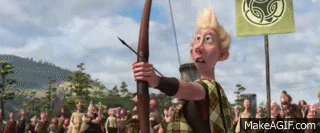 Safety tips
Wear appropriate clothing, not too loose
Cover your feet (trainers are fine, flip flops are not)
Tie hair (and beards) away so they don't get caught
Remove watches so they do not get caught
Never point your bow at anything but the target
Keep your bow vertical and close to your body when not firing
Listen for safety words and whistles (covered by course)